Columbia University
Irving Medical Center
Neurological Institute
710 West 168th Street, 3rd floor
(212) 305-1818


Featured Research

Clinical Research:
James M. Noble, M.D., M.S.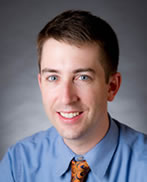 James M. Noble, M.D., M.S.
Dr. James M. Noble is a dementia physician, an educator to peers and trainees, and an active clinical and epidemiological investigator in the Taub Institute. He is board certified in neurology, behavioral neurology and neuropsychiatry, and public health. In addition to seeing patients, Dr. Noble has directed the mentorship of undergraduate and graduate medical students, neurology residents, and fellows in the Department of Neurology Division of Aging & Dementia, the clinical arm of Taub. He puts an intense energy, focus, and enthusiasm into several areas which may seem disparate, at first glance, but are ultimately connected by a) identifying and creating novel and innovative approaches to complex neurological problems, b) having invested expertise in clinical fields and the communities they impact and c) identifying and mitigating significant health disparities.
Dr. Noble's research interests include health literacy, systemic inflammatory markers as contributors to stroke and dementia health disparities, and the role of cognitively stimulating activities in dementia care. In addition, he draws upon the lessons learned from the neurodegenerative field, particularly with diagnostic uncertainty until the new age of biomarkers, through the lens of neuroepidemiology into the field of sports-related concussion, which currently lacks definitive biomarkers and is an unchallenged health disparity for disadvantaged populations playing high risk sports. Within these varied interests, Dr. Noble's current areas of research focus include:
Identifying Novel Modifiable Risk Factors for Dementia
In 2008, Dr. Noble was awarded a New Investigator Research Grant by the Alzheimer's Association to further explore his interest in arteriosclerosis and Alzheimer's disease (AD). Working in collaboration with Dr. Larry Honig, Dr. Noble investigated the relationship of microvascular wall thickness and AD changes, which were reported at the International Conference on Alzheimer's Disease (now AAIC) in 2012 and have led him to current areas of his research.
His continued pursuit of research on health disparities in AD led to his interest in a small but growing field regarding the novel concept of periodontal disease being a potential modifiable risk factor for AD. In 2013, through an R56 grant from the NIDCR, Dr. Noble enrolled 1130 WHICAP participants to complete whole mouth examinations including periodontal assessments. Additional multimodal evaluations of periodontal disease in that study include Human Oral Microbiome Next Generation Sequencing in plaque samples, allowing for exploration of the presence of 590 oral pathogens with less than 1/3 cultivable by means other than PCR. Using false discovery rate methods, his preliminary analyses identified 19 periodontal pathogens (of the 590) with cognitive impairment, including one, A. naeslundi, which Dr. Noble previously identified was predictive of incident dementia (PLoS One 2014). Follow-up studies, including genetic and epigenetic determinants of the relationship between periodontitis and cognitive health, are underway through a new, NIDCR-funded R56 grant that is anticipated to begin Fall 2017, in collaboration with longtime colleague Dr. Panos Papapanou of the College of Dental Medicine at Columbia.
Overall, Dr. Noble's work in inflammatory and vascular disparities in dementia has led to the identification of an association between periodontal antibodies and cognitive impairment (JNNP 2009); the reporting of an effect modification between c-reactive protein and APOE4 carriers with cognitive impairment (Arch Neurol 2010); the identification of a disparate population attributable risk of diabetes on dementia among ethnic minorities (Ethn Dis 2012); and the identification of an association between elevated serum antibodies to specific periodontal pathogens and incident dementia (PLoS One 2014).
In late 2016, Dr. Noble became the site PI for the Dominantly Inherited Alzheimer Network (observational) study and has been very active in that NIA-supported international research collaboration of genetic early-onset AD. A manuscript reporting the identification of secular trends in incident dementia among the tri-ethnic WHICAP population, suggesting changes in education over time are a strong determinant of lower rates of dementia, is forthcoming.
Major Public Health Education Initiatives to Mitigate Stroke and Dementia Disparities
In 2005, while a PGY3 resident at Harlem Hospital, Dr. Noble attended day two of the public school program that would become the now internationally-recognized Hip Hop Stroke Program, founded by Columbia Neurologist Dr. Olajide Williams. Their work together has led to multiple, highly cited manuscripts and supported development of several R01 and equivalent studies, including the Hip Hop Stroke and the Tailored Approaches to Stroke Health Education (TASHE) projects. Hip Hop Stroke is now in its 7th year of continuous NIH R01 funding, and TASHE is part of a U54 program with Dr. Williams and research partners at NYU. These and related projects have led to publications in Stroke (2008 and 2014), Neurology (2012 and 2016), the Journal of Stroke and Cerebrovascular Diseases (2017), and several other manuscripts, as well as multiple presentations at local, national, and international stroke and public health meetings. The programs have been collectively delivered to over 60,000 local NYC schoolchildren, and have led to partnerships and programs throughout New York State and elsewhere, including four programs delivered on site at the White House during the Obama administration. The Hip Hop Stroke Program is now being delivered throughout New York State and satisfies public health education requirements for all stroke centers.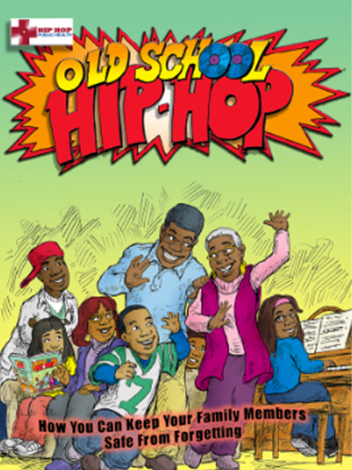 Relatedly, Dr. Noble developed a subsequent program called "Old S.C.H.O.O.L ((Seniors Can Have Optimal aging and Ongoing Longevity) Hip Hop," which aims to improve dementia knowledge and attitudes in disadvantaged communities. The program builds upon the model Dr. Williams and Noble developed in Hip Hop Stroke, and initial results were published in Health Education & Behavior (2015), with this and other pilot data suggesting this highly interactive program model compels young children to teach their parents about Alzheimer's disease following this school-based program. Dr. Noble has just been awarded a 5-year R01 from the NIA; a randomized controlled trial of the Old School Hip Hop program is expected to begin in this Fall.
Sports-Related Concussion and Chronic Traumatic Encephalopathy
Since 2011, Dr. Noble has also been devoted to establishing a center of excellence in concussion care at Columbia, by beginning a program which now has high visibility research, advocacy, outreach, and clinical care. His research projects have included an epidemiological description of all concussions in football over 10 years at Columbia, reported at the American Neurological Association annual conference in 2013; these findings were subsequently developed into a 15-year study of gender-based differences in concussion all Columbia University varsity athletes, now in press at the Journal of the American Academy of Orthopedic Surgeons (2017). Concomitantly, Dr. Noble has worked to identify the impact of state concussion legislation through an epidemiological study of several hundred thousand adolescent concussion emergency room visits in New York from 2005-2015, now in press at the American Journal of Sports Medicine (2017). Dr. Noble has also published a highly referenced epidemiological review of sports-related concussion in Neuropscyhology Reviews (2013) and wrote an invited editorial about chronic traumatic encephalopathy in JAMA Neurology (2016).
In addition, Dr. Noble's work in concussion led to the development of a novel, on-field diagnostic apparatus, currently in development, called the Transmitted Electroencephalogram Activity Monitoring (TEAM) Helmet, supported by the Columbia-Coulter program 2015-2017 (U.S. and international patents pending). The approach of using EEG to diagnose concussion, in real time while playing football intends to make an immediate diagnosis, rather than waiting for one to be suspected on the sidelines or reported by an athlete and critically missing 80% of concussions. This approach was first proposed in 1968 but until Dr. Noble's TEAM device was developed earlier this year, it was not considered technologically feasible.
Separately, Dr. Noble has an R01 pending NIH review, which aims to identify the standardized mortality ratios of neurodegenerative disease including Alzheimer disease and amyotrophic lateral sclerosis following exposure to collegiate football. The study will identify more than 22,000 former athletes having played collegiate football from 1950-2000 matched to the National Death Index and allow for determination of SMR down to the level of player position comparison of mortality rate ratios with contemporaneous basketball players. Through a network of colleagues engaged in sports-related concussion clinical care and research, the application was submitted with 15 partnering schools, mostly from US institutions considered to be perennial bowl contenders in football.
James M. Noble, M.D., M.S.
Assistant Professor of Neurology (in the Taub Institute and the Sergievsky Center) at the Columbia University Medical Center
jn2054@cumc.columbia.edu